Special Offer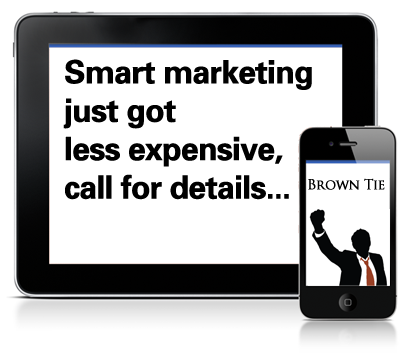 By using Brown Tie's you could avail of significant discounts. With a new logo, stationery suite and website your business will be reinvigorated. Awareness of your business location and the services you offer will see an immediate increase in cutomer awareness and turnover.
Take advantage of Brown Tie's Logo Design, Stationery Suite and Website offer we can offer you a discount on normal pricing. It pays to get in early.
Call Brown Tie now (01-6854788) for more details and an obligation free consultation.